Dr. Harmony Mir, BMUS, DC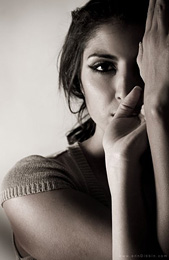 Dr. Harmony Mir, creator and founder of Harmony Chiropractic & Wellness Clinic, is devoted to creating a lifestyle of wellness and health through chiropractic care. She believes chiropractic is about much more than just treating a condition; it's about caring for the whole person. Her education has given her a strong appreciation for both evidence-based practice and integrative holistic health care, while her life experiences have taught her how to listen, respect and be empathetic to others. Her goal is to teach that the pursuit of optimal health and wellness is much more than being symptom free.
Although Dr. Mir always had a passion to help others, it was personal experiences that lead her to chiropractic. Gaining her Bachelors degree in Music Performance from Acadia University, she also ran with the varsity x-country team. Sustaining many injuries as a varsity athlete not only affected her ability to compete, it also hindered her as a performer. It was through the safe and natural process of Chiropractic care that she was able to shine both in the race and on the stage.
While gaining her Doctorate of Chiropractic from Canadian Memorial Chiropractic College, Dr. Mir began to find a keen interest in pediatrics and pregnancy. She then continued her education in prenatal, postnatal and pediatric care through the International Chiropractic Pediatric Association of which she is Webster certified & is certified with the Academy Council of Chiropractic Pediatrics (CACCP).
Having had experience as a professional musician, Dr. Mir understands the demands placed on performers and has special interest in the injuries that affect them. She utilizes both Graston and Myofascial Release Techniques in practice while incorporating education, exercise and nutritional recommendations.
Dr. Mir's philosophy is shaped by her belief in wellness care. She believes that after removing the symptoms and pain, attention must be given to creating wellness. This is established by increasing immunity and resistance to disease, enhancing energy and the ability to age without disability, while becoming emotionally balanced. This is the path to a healthy life. "Your first wealth is your health." Emerson
Dr. Emily Nicol, BSc, DC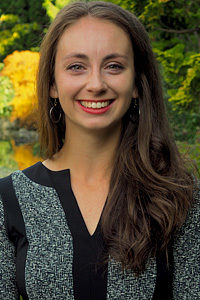 Dr. Emily Nicol started her academic journey at University of Victoria pursuing a degree in Chemistry and Environmental Studies. Although she loved learning about the sciences and environmental conservation, she quickly knew working directly with others was her aspiration. Concurrently, Dr. Emily competed on the UVic Varsity Golf Team and in her final year was the Co-Captain. Upon obtaining her Bachelor of Science degree she moved to Portland, OR to complete her Doctorate of Chiropractic, where she graduated cum laude. Emily is thrilled to start practice in Kelowna, and give back to the community she was born and raised in. Dr. Emily aspires to provide a diversified comprehensive approach to chiropractic that includes Manual therapy, Instrument Assisted Soft Tissue Therapy, Active Release Technique, Activator method, and numerous modalities. Dr. Emily is also Webster certified to provide prenatal care, and enjoys working with pediatric patients. Her athletic background competing both nationally and internationally has taught her the importance of a healthy body in athletes. Dr. Emily believes chiropractic is not just about treating one condition but wellness and a healthy lifestyle for the entire body.
Tina Marin, RMT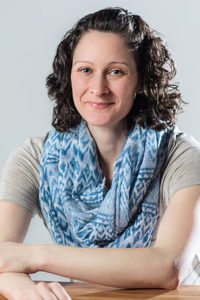 Tina has always been fascinated by the human body and health/wellness. This led her to study massage therapy at Okanagan Valley College of Massage Therapy in Vernon. She graduated, with honours, in 2014 and is a current member of both the College of Massage Therapists of BC and the Massage Therapy Association of BC.
Tina offers soft tissue rehabilitation and pain management treatments, moving and stretching the soft tissues of the body using a variety of techniques, to help you reach your treatment goals. Her professional interests are in chronic pain, stress reduction, anxiety/depression and prenatal.
Jon Behnke, RMT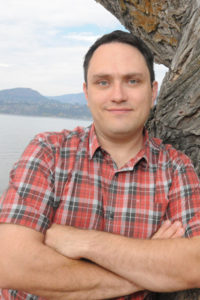 Jon graduated from the Vancouver College of Massage Therapy (VCMT) in 2014, and received his Registered Massage Therapy designation in early 2015. Jon's treatment style focuses on restoring proper hip and pelvic alignment through active muscle release while making adjustments to the kinetic chains that run throughout the body, ensuring proper balance and alignment from head to toe. He is also very skilled at administering deep tissue sports/athletics therapy techniques with both pre-and post-event patients (e.g., marathon/trail runners, skiers/snowboarder). In addition, Jon has successfully treated a wide variety of neurological disorders, muscular impairments, and chronic pain sufferers and has successfully restored mobility and muscle function in patients who have been victims of traumatic accidents or other injuries (ICBC cases).
Despite his busy clinic schedule, Jon continues to actively pursue advanced massage therapy techniques such as instrument-assisted soft-tissue mobilization and manual lymph drainage. Jon is also well trained in providing classic massage techniques such as trigger-point release and joint mobilizations. These techniques help clients eliminate their general aches and pains as well as the stresses of daily life.
Jon recently relocated to Kelowna from North Vancouver and is proud to be a new member of the Kelowna community. When he is not working, Jon enjoys camping and other outdoor activities, and spending time with his wife and daughter.
David Skermer, RMT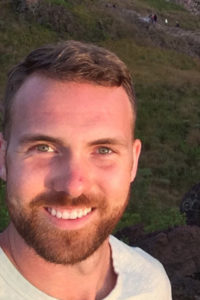 David is excited to become a part of the wholistic team of Harmony Chiropractic and Wellness. He is driven to facilitate a patient's healing with the most effective way of treatment through functional neurological rehabilitation. His passion for health and wellness stems from his own personal injuries during a career competing as a National Track and Field Athlete. He understands the highs and lows of competition and what can happen to not just athletes but everyone when injury creeps into their life. This led to him to choosing his path of becoming a RMT graduating from Okanagan Valley College of Massage Therapy.
On his journey of continuing education David has become the only therapist in Kelowna trained in Proprioceptive Deep Tendon Reflex® (P-DTR®). This modality is an in depth look into the lasting effects from traumas and the nervous system's natural tendency to fall into compensation patterns.
David's passions outside of the clinic are spending quality time with his amazing wife, acting like a big child with his daughter, and hiking with his furry companion. Hobbies include exploring the outdoors, traditional archery, singing, and connecting with people.
Hannah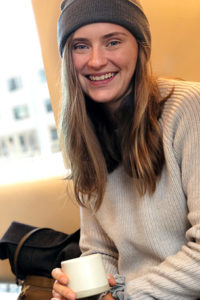 Hannah is Harmony Chiropractic & Wellness Clinic's Treating Assistant. Hannah enjoys assisting Dr. Harmony with her treatments by assisting with different modalities.
Hannah studied at UBC Okanagan and graduated with a Bachelor of Human Kinetics. Her studies focused on Anatomy, Physiology, Pathology and Health Promotion. Hannah is passionate about using her knowledge to improve lives through physical activity and other modalities.
When Hannah is not at the clinic, you can find her enjoying the many activities the Okanagan has to offer. You can find her skiing during the winter and hiking and camping in the Summer. Passionate about health and fitness, you can also find her at the gym year round.
Tiara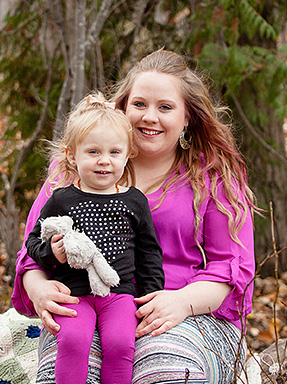 Tiara is Harmony Chiropractic & Wellness Clinic's full time Medical Office Assistant. She is that warm and friendly voice you hear over the phone, and that smiling face you see every time you walk in for your appointment. We are so happy to have her as a part of our team!
She went to college and studied the Medical Office Assistant program and graduated with honours.
When Tiara isn't here at the clinic, she's with her daughter who is pretty much her little clone. They are either at the park playing, going for walks, or just playing inside on those not-so-nice days.