Dr. Harmony Mir, BMUS, DC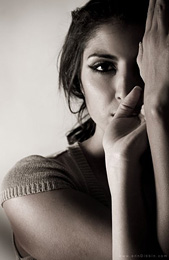 Dr. Harmony Mir, creator and founder of Harmony Chiropractic Clinic, is devoted to creating a lifestyle of wellness and health through chiropractic care. She believes chiropractic is about much more than just treating a condition; it's about caring for the whole person. Her education has given her a strong appreciation for both evidence-based practice and integrative holistic health care, while her life experiences have taught her how to listen, respect and be empathetic to others. Her goal is to teach that the pursuit of optimal health and wellness is much more than being symptom free.
Although Dr. Mir always had a passion to help others, it was personal experiences that lead her to chiropractic. Gaining her Bachelors degree in Music Performance from Acadia University, she also ran with the varsity x-country team. Sustaining many injuries as a varsity athlete not only affected her ability to compete, it also hindered her as a performer. It was through the safe and natural process of Chiropractic care that she was able to shine both in the race and on the stage.
While gaining her Doctorate of Chiropractic from Canadian Memorial Chiropractic College, Dr. Mir began to find a keen interest in pediatrics and pregnancy. She then continued her education in prenatal, postnatal and pediatric care through the International Chiropractic Pediatric Association of which she is Webster certified.
Having had experience as a professional musician, Dr. Mir understands the demands placed on performers and has special interest in the injuries that affect them. She utilizes both Graston and Myofascial Release Techniques in practice while incorporating education, exercise and nutritional recommendations.
Dr. Mir's philosophy is shaped by her belief in wellness care. She believes that after removing the symptoms and pain, attention must be given to creating wellness. This is established by increasing immunity and resistance to disease, enhancing energy and the ability to age without disability, while becoming emotionally balanced. This is the path to a healthy life. "Your first wealth is your health." Emerson
Tiara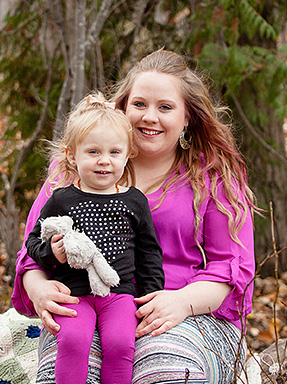 Tiara is Harmony Chiropractic Clinic's full time Medical Office Assistant. She is that warm and friendly voice you hear over the phone, and that smiling face you see every time you walk in for your appointment. We are so happy to have her as a part of our team!
She went to college and studied the Medical Office Assistant program and graduated with honours.
When Tiara isn't here at the clinic, she's with her daughter who is pretty much her little clone. They are either at the park playing, going for walks, or just playing inside on those not-so-nice days.
Alanna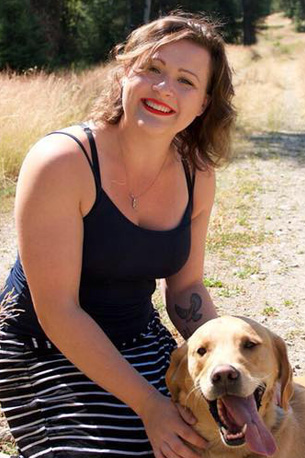 Alanna is Harmony Chiropractic Clinic's Treating Assistant. Working alongside Dr. Harmony Mir, Alanna enjoys assisting in Dr. Mir's treatments and being able to engage in friendly conversation while carrying out different modalities.
Alanna studied at UBC Okanagan and graduated with a Bachelor's degree in Human Kinetics and Health Sciences accompanied by a minor in Psychology. Her studies focused in physiology, functional anatomy, tissue repair and child psychological development. Alanna has a passion for working with people and is very enthusiastic about exercise as well as health and wellness.
When Alanna isn't here at the clinic, she's enjoying her outdoor enthusiast lifestyle. She can often be found in the back hills of the Kelowna area or camping in the back country with her friends and family.