Dr. Harmony Mir, BMUS, DC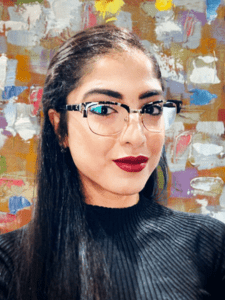 Dr. Harmony Mir, creator and founder of Harmony Chiropractic & Wellness Clinic, is devoted to creating a lifestyle of wellness and health through chiropractic care. She believes chiropractic is about much more than just treating a condition; it's about caring for the whole person. Her education has given her a strong appreciation for both evidence-based practice and integrative holistic health care, while her life experiences have taught her how to listen, respect and be empathetic to others. Her goal is to teach that the pursuit of optimal health and wellness is much more than being symptom free.
Although Dr. Mir always had a passion to help others, it was personal experiences that lead her to chiropractic. Gaining her Bachelors degree in Music Performance from Acadia University, she also ran with the varsity x-country team. Sustaining many injuries as a varsity athlete not only affected her ability to compete, it also hindered her as a performer. It was through the safe and natural process of Chiropractic care that she was able to shine both in the race and on the stage.
While gaining her Doctorate of Chiropractic from Canadian Memorial Chiropractic College, Dr. Mir began to find a keen interest in pediatrics and pregnancy. She then continued her education in prenatal, postnatal and pediatric care through the International Chiropractic Pediatric Association of which she is Webster certified & is certified with the Academy Council of Chiropractic Pediatrics (CACCP).
Having had experience as a professional musician, Dr. Mir understands the demands placed on performers and has special interest in the injuries that affect them. She utilizes both Graston and Myofascial Release Techniques in practice while incorporating education, exercise and nutritional recommendations.
Dr. Mir's philosophy is shaped by her belief in wellness care. She believes that after removing the symptoms and pain, attention must be given to creating wellness. This is established by increasing immunity and resistance to disease, enhancing energy and the ability to age without disability, while becoming emotionally balanced. This is the path to a healthy life. "Your first wealth is your health." Emerson
Dr. Amy Dawson, BScN, DC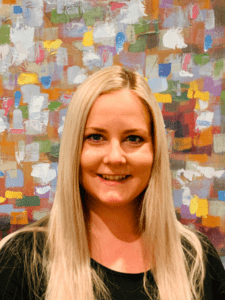 Dr. Amy Dawson completed her undergraduate degree in nursing from the University of Ontario Institute of Technology, where she competed at a high level for the UOIT Ridgebacks, her university varsity rowing team. Being involved in varsity rowing was the highlight of her undergraduate career and how she was first introduced to the benefits of chiropractic after sustaining various sports injuries. After a few short years working as a travel nurse throughout Canada she then went on to achieve her Doctor of Chiropractic Degree from the Canadian Memorial Chiropractic College in Toronto.
As a chiropractor Dr. Dawson focuses on the underlying problem and not just the symptoms. She enjoys having a diverse practice treating athletes, workers, pregnant women, seniors, and families. Through an evidence based and hands-on approach to care, she utilizes a variety of techniques in treatments including manipulative and soft tissue therapy, mobilizations, activator, and rehabilitation. She has completed additional courses in Active Release Therapy and radiology. She believes that taking an active approach to care is essential for recovery. She is an active member of the British Columbia Chiropractic Association, the Canadian Chiropractic Association, and the College of Chiropractors of British Columbia.
Dr. Dawson's goal as a chiropractor is to utilize current evidence with a strong focus on active living to help people achieve optimal performance in work, sports, or everyday life. Her free time is usually spent with her family. She enjoys biking, kayaking, camping, hiking, running and weight training. She also loves travelling.
Dr. Amit Chahal, DC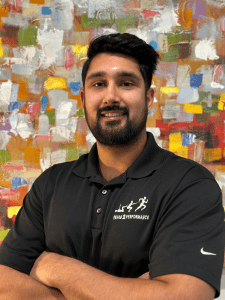 Amit was born in Surrey, BC but shortly moved to Oliver, BC where he was raised. After attending South Okanagan Secondary he completed his Bachelors of Science in microbiology at the University of British Columbia in Kelowna. He started his DC program at the University of Western States in 2018 in conjunction with his Bachelors in Human Biology.
Through his years at UWS, he has gained extensive clinical experience and skills, backed with the most recent evidence-informed research which confidently allows him to treat any patient that walks through our doors. He is a firm believer of having many tools in his tool bag which led him to take additional education and seminars.
His goal is bettering the athletic, pediatric, geriatric, and pre/post natal patient based through high-quality musculoskeletal care. His sport of choice is basketball and have been playing ever since he was 5. His hobbies include hiking, camping, traveling, golfing, exploring the Okanagan, and being around friends and family no matter what the occasion.
He is fluent in English, Punjabi, and Hindi.
Dr. Melanie Higgins, DC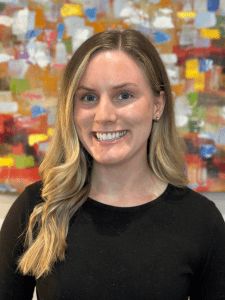 Dr. Melanie was born and raised in Tisdale, Saskatchewan where she grew up playing a variety of sports such as volleyball, basketball, and softball. Keeping active was extremely important to her and a sports injury in high school is what first introduced her to chiropractic.
This led to a fascination with the human body and guided her to the University of Saskatchewan where she studied kinesiology. In 2019 she moved down to Minnesota to pursue her doctorate of chiropractic at Northwestern Health Sciences University.
Dr. Melanie focuses on using an evidence based and individualized approach to treat her patients. She continues to expand her learning by attending many seminars such as Webster, FAKTR, Graston, and extremity adjusting to provide patient's with the best possible care. She utilizes diversified chiropractic adjustments along with myofascial release techniques, mobilizations, graston, therapeutic exercises, and education during her treatments.
Her purpose is to educate and empower patients so they can heal and receive the quality of life they deserve. Providing support and guided care to help you achieve your goals is her top priority. In Dr. Melanie's free time she enjoys hiking, camping, fishing, travelling, and playing cards with friends and family.
Lijuan (Lily) Ren, Bsc., RAc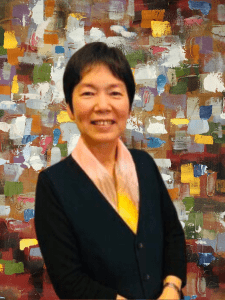 Lily is a registered acupuncturist with over ten years of experience treating patients in Edmonton, and has previously been a teacher of Traditional Chinese Medicine at Reeves College.
She has been loved by many patients for relieving difficult conditions like migraines, irritable bowel syndrome, chronic pain, menstrual disorders, and has been praised by students for her knowledge and clinical skills.
Lily recently moved to Kelowna to be closer to her two grandsons and is looking forward to meeting and helping more people in Kelowna feel better and regain health and energy.
Julia(Zhu, Ya) Zhu is a Registered Acupuncturist in BC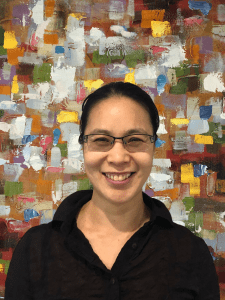 She completed her Bachelor of Business Management at Beijing Information and Technology University. Julia spent four years as a teacher in a secondary school before leaving to pursue a career in business.
However, life took a fascinating turn when she underwent her own health transformation. Feeling inspired and driven by her newfound passion, Julia abandoned her successes in the exporting business to immerse herself in the world of Chinese traditional medicine and acupuncture.  In 2019, she attended Central College in Vancouver and successfully completed the Practitioner of Oriental Medicine Diploma program. Julia firmly believes that our bodies can heal themselves if their natural systems are in balance. With this conviction, she invested time and effort into attending various educational events and seminars to expand her knowledge. Julia's mission is to bring health and vitality back into people's lives through the ancient wisdom of these practices.
Whether you are seeking relief from physical ailments or looking for ways to enhance your overall wellness, Julia is here to guide you on your path towards optimal health through the Balance Method Acupuncture.
Austen Forbes, Osteopathic Practitioner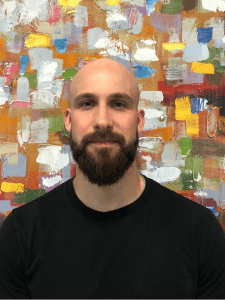 Austen, a former professional triathlete, leverages his extensive background in sports & education in osteopathy to provide exceptional therapy services.
As a graduate of the Canadian Academy of Osteopathy, with a Master's Diploma in Osteopathic Manipulative Sciences, he is dedicated to offering high-quality treatment to his clients.
Austen's athletic career began at McMaster University, where he competed for the Marauder's Varsity Cross Country and Track teams. His passion for sports led him to represent Canada on the global stage in triathlon. Unfortunately, his Olympic aspirations were cut short due to an injury. However, this setback fueled his desire to help others achieve their optimal health through osteopathy.
Austen's personal experiences in sports and injury have given him valuable insights into the human body, allowing him to provide his clients with the necessary care to perform at their best. He is committed to making a positive impact in sports by delivering expert treatment, education, and preventive measures. With Austen's unique combination of sports and osteopathy expertise, he is well-equipped to help his clients achieve their lifestyle goals and lead healthy, active lives
Genene Maurice, RMT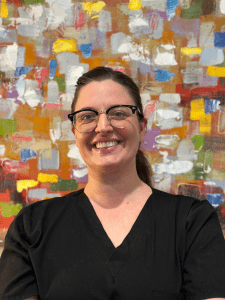 Genene graduated from both The College of Massage Therapy of Ontario and Victoria, B.C.'s Dr. Vodder Institute for lymphedema in 2014.
Having recently moved to Kelowna from Kingston Ontario where she co owned The Midtown Massage and Lymphedema Therapy Clinic, she is incredibly excited to begin her journey here at the Harmony Wellness Clinic. She arrives with extensive experience in post surgical care for both breast cancer and cosmetic surgical procedures. These include axillary webbing, scar tissue release, primary and secondary lymphedema, post BBL, breast implant, liposuction and tummy tuck care.
She has a fluid and focused approach to her treatments utilizing both therapeutic & deep tissue massage, trigger point therapy, cupping, myofascial release, as well as manual lymphatic drainage to facilitate healing of new or chronic injuries.
Genene will work with you to create a customized treatment that meets your therapeutic needs.
Bob Tran, RMT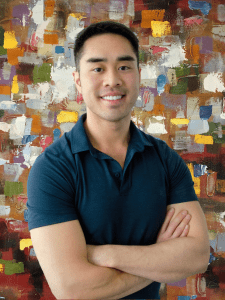 Bob is known for using a holistic approach to Massage Therapy, identifying the source of dysfunction in order to successfully treat the underlying condition. He understands that every person he meets has specific needs and goals, listening attentively in order to come up with an effective treatment plan that provides lasting relief.
As a former health and fitness professional, Bob's expertise is found in his ability to combine manual therapy with a movement based approach to maximize the body's ability to heal and return to function.
Bob completed his Massage Therapy education at Sutherland-Chan School in Toronto, earned his kinesiology degree from the University of Guelph and a Fitness and Health diploma from Georgian College in Barrie, Ontario.
Terryn Penner, Kinesiologist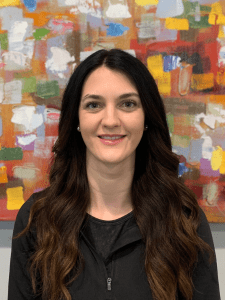 Terryn has been a practicing Kinesiologist since completing her degree at the University of British Columbia Okanagan in 2019. She provides active rehabilitation to those who have been involved in a motor vehicle accident, have chronic or acute pain, or are looking to excel in their sports or leisure activities. Her goal is to restore and improve functional range of motion and strength so you can enjoy your daily activities, achieve your goals and feel confident doing them!
Her passion for active rehab came from growing up with an active lifestyle in sports. Growing up as a competitive gymnast and then going on to compete in trampoline and tumbling, she understands the importance of strength and conditioning to keep your body running optimally.
Terryn has had various roles in the health and wellness industry including coaching sports and volunteering to teach children physical literacy skills at numerous elementary schools. She was also happy to take part in teaching and assisting in the MEND program -an evidence-based program with the goal of teaching families to live healthier lifestyles.
Terryn has furthered her education with a certificate in Advanced Exercise Prescription: Consistency and Effectiveness in Rehabilitation and General Exercise Technique, a certificate in concussion management, certificate in Workwell Functional Capacity Evaluation and is pleased to be in the process of completing a 200 hour Yoga Teaching Course.
She strongly believes in giving her clients the tools to manage and maintain a healthy lifestyle to improve their quality of life. Terryn's areas of interest are soft tissue injuries, concussion, tendinopathy, disc injuries, conditioning for return to work and leisure. In her spare time, she enjoys doing anything outdoors including rock-climbing, mountain biking, hiking, skiing, yoga, spending time on the lake and camping with her dog and family.
Joseph Wong, Clinical Counsellor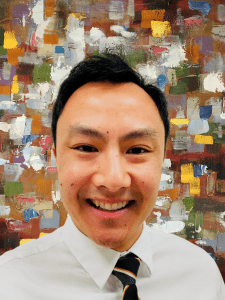 Joseph is 註冊心理輔導員 (廣東話), a Registered Counsellor with the Canadian Counselling and Psychotherapy Association, the BC Associations of Clinical Counsellors and the College of Registered Psychotherapists of Ontario.
Joseph is an approved Counsellor for nation-wide health clinics, ICBC, Crime Victim Assistance Program, First Nations Health Authority, and Residential Historical Abuse Program. Joseph offers online and in person service in both English and Cantonese 廣東話. Joseph utilizes an integrative approach based on the current evidence-based psychology theories such as solution-focused brief therapy SFBT, dialectical behavioural therapy DBT, cognitive behavioural therapy CBT, cognitive processing therapy CPT for PTSD CPT, motivational interviewing MI, mindfulness, attachment therapy, trauma, MANDT, etc.
Joseph enjoys helping people understand the benefits of psychology and he runs a weekly Instagram Q&A @wongcounselling.
Saharrah Henry MOA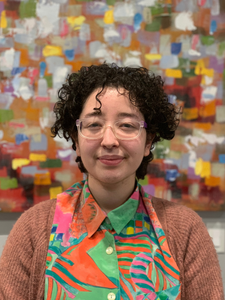 Saharrah is a medical office assistant to Dr. Harmony mir. She's in her second year of online writing courses through the University of Toronto and is honoured this chance to learn more about chiropractic and all that's offered at the clinic.
They are delighted to work with such a wonderful team.
While not at work you can find him practicing Aeriel hoop and silk at some of the local places in town or you can find them practicing a variety of dance styles.
Megan Henderson MOA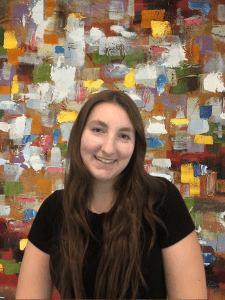 Megan is a Medical Office Assistant to Dr. Harmony Mir. She is grateful to be part of the team, and is excited to gain more knowledge on wellness care.
Megan recently graduated high school, and will be entering first year university at UBCO, where
she'll major in Political Science, to later pursue a career in law.
In her free time, she likes to go on drives with her friends, read, and spend time with her family.
Morgan Tahiliani MOA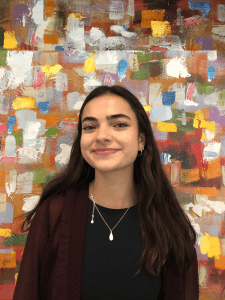 Morgan is a Medical Office Assistant to Dr. Harmony. She is a 4th year student at UBC majoring in Psychology. In particular, she enjoys learning about cognitive psychology and child psychology. She also really likes learning languages, as she can speak French and Spanish!
In her free time, she likes doing yoga, hiking, going to the gym and going to dance classes. She's also got a passion for travel and has spent a semester studying in Spain.
Niko is a dedicated medical office assistant under the guidance of Dr. Harmony. He finds himself truly fortunate to be immersed in an environment filled with exceptional healthcare professionals as he is passionate about pursuing a career in Chiropractic.
A recent graduate of UBC Okanagan, Niko majored in Biology, demonstrating his profound commitment to expanding his knowledge within the realms of health, wellness, and the captivating world of science.
In his free time Niko is typically enjoying the outdoors or perusing a deeper understanding of the mind and body. He loves to go fishing, golfing and snowboarding. He proudly considers himself a fantasy football expert and thoroughly enjoys engaging in conversations about the world of sports. Niko is known for his love of the Lord of the Rings and the Tolkien universe.
The Harmony Team
Our Chiropractors, Acupuncturists and Registered Massage Therapists work together as a team and are committed to helping you achieve your health and wellness goals. We look forward to meeting you soon at Harmony Chiropractic & Wellness Clinic.