Dr. Harmony Mir, BMUS, DC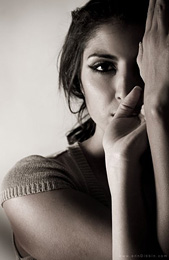 Dr. Harmony Mir, creator and founder of Harmony Chiropractic & Wellness Clinic, is devoted to creating a lifestyle of wellness and health through chiropractic care. She believes chiropractic is about much more than just treating a condition; it's about caring for the whole person. Her education has given her a strong appreciation for both evidence-based practice and integrative holistic health care, while her life experiences have taught her how to listen, respect and be empathetic to others. Her goal is to teach that the pursuit of optimal health and wellness is much more than being symptom free.
Although Dr. Mir always had a passion to help others, it was personal experiences that lead her to chiropractic. Gaining her Bachelors degree in Music Performance from Acadia University, she also ran with the varsity x-country team. Sustaining many injuries as a varsity athlete not only affected her ability to compete, it also hindered her as a performer. It was through the safe and natural process of Chiropractic care that she was able to shine both in the race and on the stage.
While gaining her Doctorate of Chiropractic from Canadian Memorial Chiropractic College, Dr. Mir began to find a keen interest in pediatrics and pregnancy. She then continued her education in prenatal, postnatal and pediatric care through the International Chiropractic Pediatric Association of which she is Webster certified & is certified with the Academy Council of Chiropractic Pediatrics (CACCP).
Having had experience as a professional musician, Dr. Mir understands the demands placed on performers and has special interest in the injuries that affect them. She utilizes both Graston and Myofascial Release Techniques in practice while incorporating education, exercise and nutritional recommendations.
Dr. Mir's philosophy is shaped by her belief in wellness care. She believes that after removing the symptoms and pain, attention must be given to creating wellness. This is established by increasing immunity and resistance to disease, enhancing energy and the ability to age without disability, while becoming emotionally balanced. This is the path to a healthy life. "Your first wealth is your health." Emerson
Dr. Samantha Partridge, BSc., DC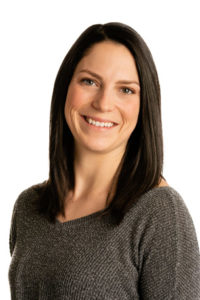 Dr. Samantha is passionate about improving your overall health and getting you moving well. Whether it's running your first 10km, hitting a PR or just improving your movement in general, she is keen to help you reach all your health and fitness goals.
Dr. Samantha believes in a holistic approach and examines lifestyle factors like sleep and nutrition in addition to the physical component of treatment. She uses a movement centered approach and rehabilitative exercise in addition to soft tissue therapy and joint adjustments to get you back to doing what you enjoy. Having completed various continuing education courses, she draws from a variety of different techniques to ensure each patient is treated as an individual and receives a treatment plan specific to them. Dr. Samantha strives to stay current and up to
date in order to give her patients the best possible care. She can't wait to help you feel healthy and empowered.
In addition to helping with various musculoskeletal complaints, Dr. Samantha has a special interest in pregnancy care including pre and post partum. She focuses on using exercise and breathing techniques in conjunction with standard chiropractic care to decrease pain and stay active before during and after you pregnancy. She is a member of the International Chiropractic Pediatric Association and is Webster certified.
Courtney Barnes, RMT
Courtney grew up in Kelowna and loves the Okanagan lifestyle. She loves gardening, camping, kayaking or anything to do with the outdoors and uses meditation and yoga to maintain her personal healthcare. Upon graduating from KSS Courtney knew in her heart that she wanted a career in natural medicine. So she pursued her dreams and received her Holistic Practitioners Diploma at the Canadian Institute of Natural Health and Healing in 2011. This course changed her life and also introduced her to the wonderful world of massage. As her passion and curiosity for the human body grew stronger, she enrolled in the Massage Therapy program at Okanagan Valley College of Massage Therapy and graduated in August 2014. She is Registered with the College of Massage Therapy of BC and the Registered Massage Therapists' Association of BC.
Courtney believes in looking at the body as a whole system, with postural alignment and a balanced nervous system being her main priorities. She finished her Craniosacral Therapy Diploma in 2017, at Body Intelligence Craniosacral Therapy Training, and has a whole new understanding about how the nervous system can affect our health. One of her favorite things to do is educate her clients on how they can help themselves and give them the tools they need to speed up the healing process and embrace their health. She uses assessment skills and gets to know their health history and habits to find the real source of the problem and customizes each treatment to the needs of the client. She likes to use various techniques, such as neuromuscular therapy, myofascial release and craniosacral therapy as needed and strives to make a relaxed and safe environment for each client.
Tina Marin, RMT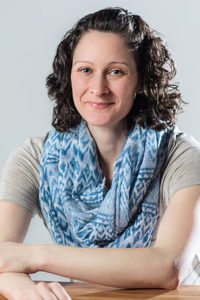 Tina has always been fascinated by the human body and health/wellness. This led her to study massage therapy at Okanagan Valley College of Massage Therapy in Vernon. She graduated, with honours, in 2014 and is a current member of both the College of Massage Therapists of BC and the Massage Therapy Association of BC.
Tina offers soft tissue rehabilitation and pain management treatments, moving and stretching the soft tissues of the body using a variety of techniques, to help you reach your treatment goals. Her professional interests are in chronic pain, stress reduction, anxiety/depression and prenatal.
Hannah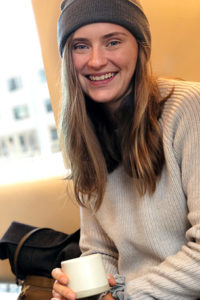 Hannah is Harmony Chiropractic & Wellness Clinic's Treating Assistant. Hannah enjoys assisting Dr. Harmony with her treatments by assisting with different modalities.
Hannah studied at UBC Okanagan and graduated with a Bachelor of Human Kinetics. Her studies focused on Anatomy, Physiology, Pathology and Health Promotion. Hannah is passionate about using her knowledge to improve lives through physical activity and other modalities.
When Hannah is not at the clinic, you can find her enjoying the many activities the Okanagan has to offer. You can find her skiing during the winter and hiking and camping in the Summer. Passionate about health and fitness, you can also find her at the gym year round.
Tiara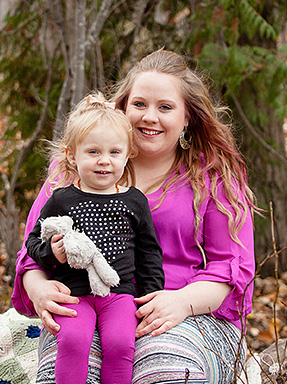 Tiara is Harmony Chiropractic & Wellness Clinic's full time Medical Office Assistant. She is that warm and friendly voice you hear over the phone, and that smiling face you see every time you walk in for your appointment. We are so happy to have her as a part of our team!
She went to college and studied the Medical Office Assistant program and graduated with honours.
When Tiara isn't here at the clinic, she's with her daughter who is pretty much her little clone. They are either at the park playing, going for walks, or just playing inside on those not-so-nice days.