Kinesiology | Athletic Therapy Kelowna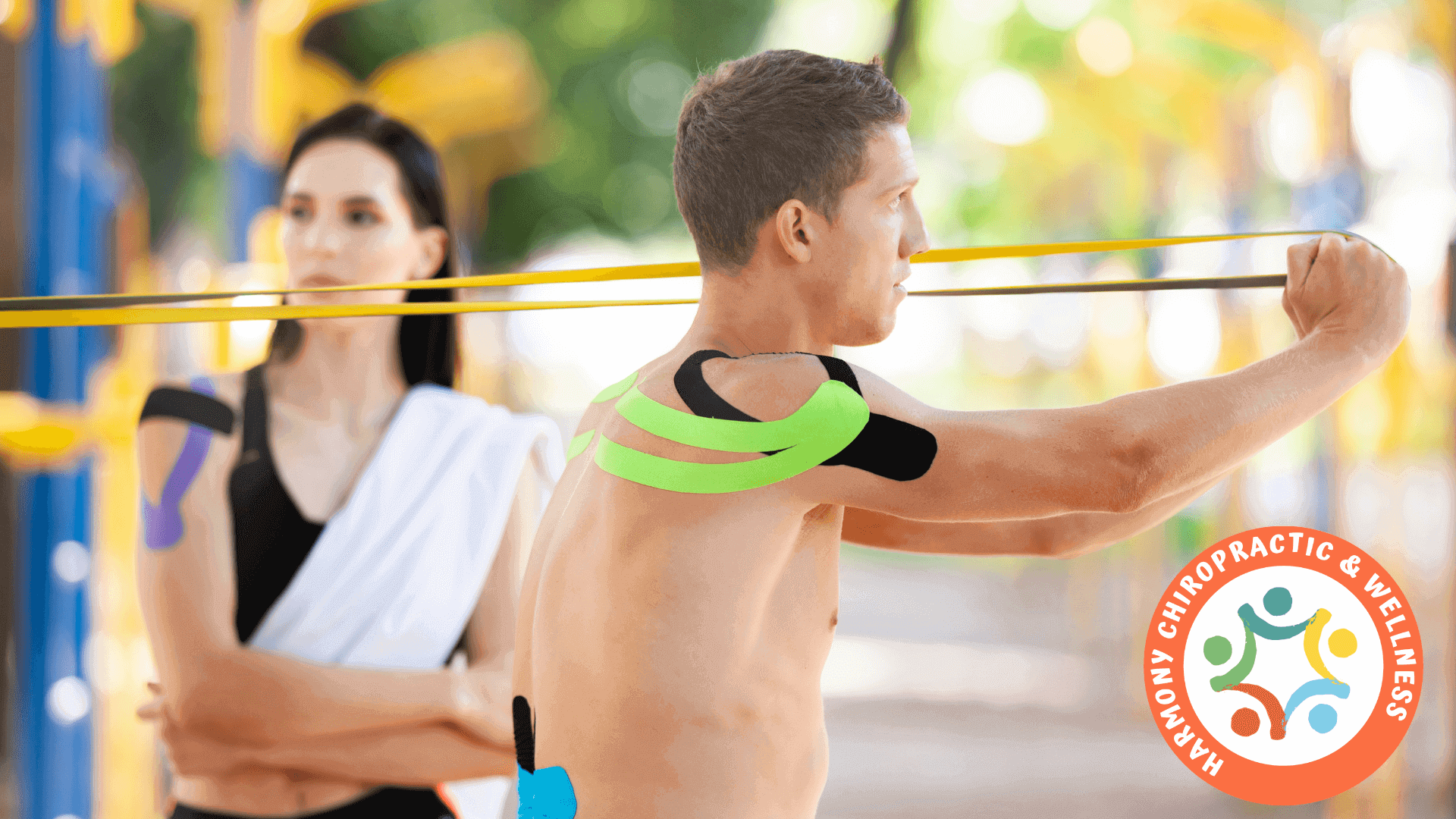 Athletic Therapy/Kinesiology is the scientific study of human body movement. Kinesiology addresses Physiological, Anatomical, Biomechanical, and Neuropsychological Principles and Mechanisms of Movement.
What is Kinesiology?
Stress is a major factor impacting our health. Work, social life, and other activities demand our attention and involvement constantly. In return, we forget to take time off and relax our minds and bodies.
Kinesiology identifies stress in our muscles and uses relaxation techniques to release tension and improve our mood, health, and overall wellbeing.
Here are the 9 main objectives of Kinesiology:
Relaxation
Correcting the alignment and posture of the body
Improving joints mobility
Strengthening muscles
Increasing muscular endurance
Coordination, control, balance
Exercise training
Respiratory re-education
Sensory re-education
What are the main Kinesiology specializations?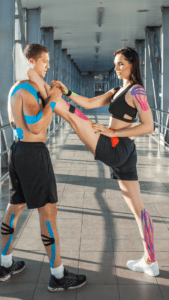 Kinesiology graduates can specialize in:
Exercise Science: Graduates become sports teachers, trainers, or coaches and teach people how to stay fit, do physical exercises, and practise sports.
Kinesiology & Physical Therapy: Specialists help people maintain their physical and mental health through massage, reflexotherapy, therapeutic recovery, lymphatic drainage, and other techniques.
Fitness & Nutrition: Professionals learn to stop allergies and combine supplements, vitamins, and sport to help patients maintain a healthy mind & body.
Our Kelowna Kinesiologists specialize in the study of human movement. They apply the study of anatomy, physiology, biomechanics, and active health and wellness to human movement. They hold a minimum of a 4-year Degree in Human Kinetics or Kinesiology.
ICBC | WSBC
Have you been injured at work or on the road? We have you covered for approved claims with WorkSafeBC and ICBC.  Accidents and physical injuries can leave you feeling out of alignment and sore.  Our kinesiologist can help you get back to tip top shape by providing you with the tools you need to return to pre-accident status.  An initial assessment will allow you and the kinesiologist to discuss any concerns, injuries, and goals you may have with regards to your health journey, and a fully furnished rehabilitation room provides the ideal space to learn and perform exercises and stretches with the kinesiologist right there with you.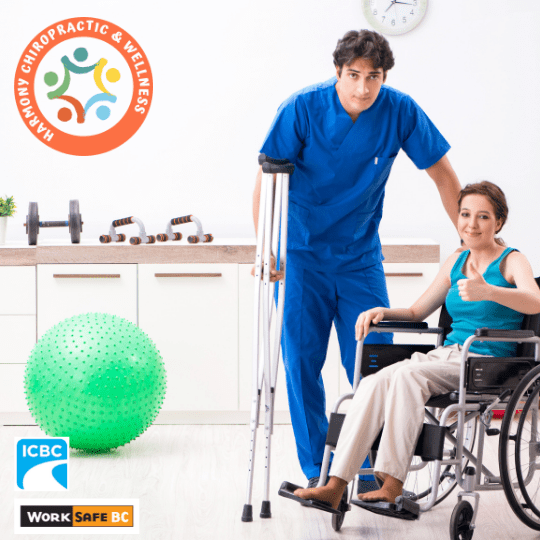 All Inclusive
Kinesiology can help clients suffering from injuries at the workplace, sport injuries, motor vehicle accidents, or for post-surgery recovery.
Kinesiologists provide wellness, rehabilitation, and disease and injury prevention, all in one professional. As part of extended health benefits, kinesiology services can reduce disability claims, getting workers back on the job faster and preventing expensive long-term disability claims.
Kinesiology aims to detect and correct imbalances that may relate to stress, nutrition or minor injuries.
What to Expect
Your initial appointment will be approx. 60mins long. Our Kinesiologist perform health history, posture screen, strength and flexibility through functional testing.
Please wear loose fitting clothing that allow you to move comfortably. Shorts that can be rolled above the knee, and tanks that allow visibility of the shoulders and neck are preferred.
Follow up appointments run anywhere from 45-30mins, approximately. Exercises may include stretching, strengthening, stability or mobility exercise. 
If you are interested in our kinesiology services, or have any specific questions regarding our treatment approach, we would love the opportunity to speak with you.
Top Kinesiology Kelowna | 250-868-8086