Counselling | Psychology Kelowna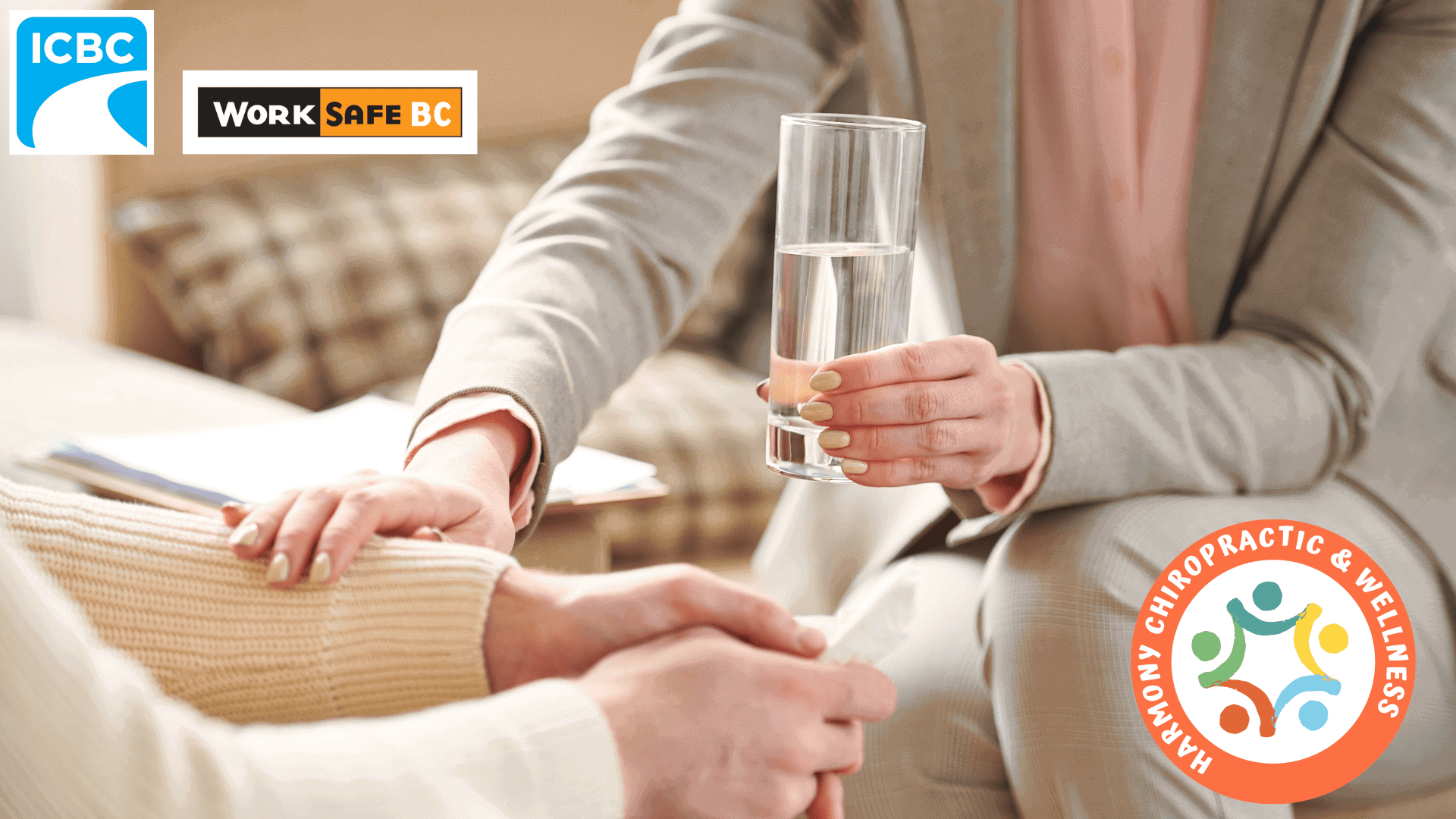 ICBC / WCB
Have you been injured at work or on the road? We have you covered for approved claims with WorkSafeBC and ICBC.  Accidents and injuries can leave you emotionally concerned about your physical wellbeing as well can cause other changes in your mental health.  Our counsellor can help you deal with these changes and concerns and get you back to feeling like you again.  We can also bill directly to both WorkSafeBC and ICBC so you have one less thing to worry about!
      General Counselling / Psychology Kelowna
Harmony Chiropractic Clinic is a safe and friendly space to provide quality-assured counselling from a Master's level practitioner who specializes in a large variety of concerns including but not limited to:

Depression / Anxiety
Trauma
Relationships / Parenting / Family
Substance Use

Online / Over-the-Phone Counselling

Online and over-the-phone counselling are great options for anyone looking to avoid a long commute or for someone that just prefers the comfort of their own home. This option is also great for anyone living with a physical disability or has limited transportation.


Crime Victim Assistance Program

(Victim/Witness/Immediate family member)

There are many ways that a crime can affect your life. Seeking clinical counselling after experiencing a traumatic event can greatly aid you in your adjustment afterwards.
Our team at Harmony Chiropractic Clinic are pleased to offer complimentary counselling to qualified individuals if you are a victim, witness, or immediate family member to a crime and have been wounded emotionally.
Please click on the appropriate link below to fill out an application, depending on whether you are a victim, witness or family member of a crime.
After submitting an application you will receive a claim number and the number of clinical counselling sessions included. A free consultation is always available to those who need assistance reviewing or processing their application.

Students

Let's face it, school is not a walk in the park, and balancing school with normal life can be quite the challenge. With so much going on in terms of workload, stress, and life, a counsellor can be the perfect way to help you feel find that stability you are looking for.  Our counsellor can address a variety of concerns and issues such as : stress, depression, anxiety, relationship issues, grief, trauma and more.
We also offer online counselling services, which can be very convenient for busy students. Online counselling allows students to call in over the phone. Video chat from a comfortable device of choice without having to travel to our office. For many people can include taking city transit across Kelowna, saving time and eliminating the stress of travel.
Please click here to visit the UBCO's Health and Wellness page, and here for Okanagan College. Counselling is covered by both , which UBCO uses as their extended health care insurance provider, and Greenshield, which Okanagan College uses.
Cantonese Speaking

Joseph is fluent in both English and Cantonese and is therefore a versatile counsellor who can help recent immigrants, international students, and more!
We are passionate about coming
alongside of you wherever you are.
For your comfort & convenience, We offer flexible hours including phone or online sessions.
Please note:  Extended health care benefit plans typically cover care with a "Registered Clinical Counsellor." However, please check with your provider for details or Contact Us!
Top Counselling Kelowna | 250-868-8086