Kelowna Registered Massage Therapy
Our staff of highly qualified Registered Massage Therapists can offer information and treatments for a variety of individual needs. Contact us or book online, for more information on available services or to set up an appointment with a Registered Massage Therapist today. Some of our Registered Massage Therapists do accept extended health care plans and bill to them directly.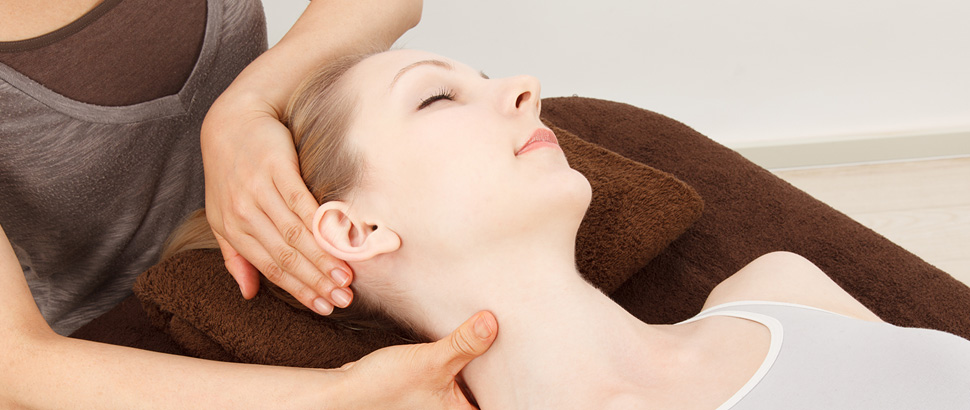 Massage therapy is defined as the prevention and treatment of injury, pain, physical disorders, and dysfunction of the soft tissues such as the muscles and tendons. Registered Massage Therapists (RMTs) in British Columbia can assess soft tissue and musculoskeletal conditions, provide both active and passive hands-on treatment, and are trained to predict a recovery time for each patient.
There are many different techniques used in massage therapy, and some of the techniques are talked about in detail here:
– also called a classic massage, Swedish massage releases muscle tension and allows for relaxation. This technique can stimulate circulation in the muscles and increase blood flow and lymphatic drainage. Therapists practicing the Swedish massage technique use kneading, deep circular movements, passive joint movements, and long strokes.
– like Swedish massage, deep tissue massage uses stroke and movement techniques. However, more pressure is applied to work into the deeper layers of the connective muscle and tissue to break up scar tissue and reduce muscle tension. Deep tissue massage can help with problems such as sports injuries and sciatica and it is primarily used to treat chronic pain. Registered Massage Therapists practicing deep tissue massage target the inner layers of the muscles, while Swedish massage targets the superficial layers. This technique is used by our RMT Jon Behnke.
– this type of massage therapy is specifically designed to be used during pregnancy. It can help with joint and muscle pain, limb swelling, neck and back pain, and headaches. Women can begin prenatal massage at any point in their pregnancy. Though we don't currently have an RMT that does prenatal massage, Dr. Harmony has specialties in Pediatrics and pregnancy and does a great deal of massage in appointments, so you would be most satisfied with her treatment until a prenatal-focused RMT joins us at Harmony Chiropractic and Wellness Clinic.
– an acronym for Proprioceptive Deep Tendon Reflex, P-DTR is a non-invasive method of therapy that treats functional problems such as musculoskeletal and chemical dysfunctions. It can be used as either an independent or supplementary treatment, with the supplementary treatment being done along with the use of pharmaceuticals and therapeutic or surgical treatments. This technique is used exclusively by our RMT David Skermer.
Manual lymphatic drainage
– this is a light, skin stretching massage technique that can help speed up the speed of lymph fluid flow through the lymphatic system. Not to be confused with traditional massage, manual lymph drainage focuses on the lymph vessels to aid in the flow of lymphatic fluid. Our RMT Jon Behnke utilizes this technique in his treatments.
If you would like to book an appointment with one of our RMTs or with Dr. Harmony, feel free to give us a call at (250) 868-8086 or take advantage of our online booking system at https://theharmonyclinic.janeapp.com/ . We are looking forward to meeting you.
Initial and Subsequent Treatments
Massage therapy is an extremely versatile and practical treatment for many conditions. Initial treatments start with a one on one consultation between you and your massage therapist. We recommend you booking either a 45 or 60-minute treatment for your initial appointment to allow time for the initial assessment. During your initial appointment, you will discuss any areas of concern listed on your confidential patient intake form. This will be followed by a more specific discussion of the main reason for which you booked your appointment. If required, a full postural scan, muscle tests, range of motion tests and any relevant special testing may be done to help modify your massage treatment. The primary area of concern will be the focus of the massage. As time permits, other surrounding involved areas or contributing factors may also be addressed.
Subsequent treatments range from 30, 45, 60 or 90 minutes in length. This is determined by the severity of the problem at hand, the number of areas to be treated or simply the amount of time you wish to have.
There will be a few minutes reserved at the end of each treatment to show any relevant home care (stretches/strengthening exercises) or discuss the need for ice/heat post treatment.
Most (Not all) of our Massage Therapists direct bill to the following providers:
Medical Services Plan (MSP)
ICBC
RCMP
Personal Extended Health Plans to most extended health care plans (typically cover 80% to 100% of treatment costs)
Registered Massage Therapy Kelowna BC | (250) 868-8086