Infant & Children Chiropractic Care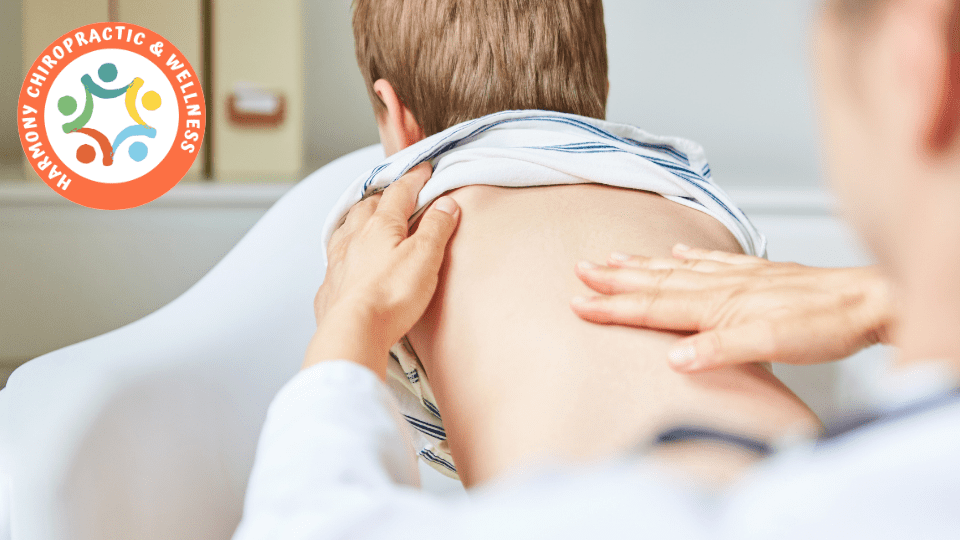 Why should my Child see a Chiropractor?
A Chiropractor with special interest in Children and Baby's Chiropractic Care can help your child heal from the many musculoskeletal burdens of childbirth and during general development. The Chiropractor can address many areas of your child's health including their spine, limbs and cranium. Your baby goes through incredible physical and neurological changes especially during their first few years of life so its always a good idea to have your child should be checked by a Chiropractor who has a special interest in Pediatrics. Common issues that parents see with their child that Chiropractic can help with include: torticollis, nursing difficulties, poor quality of sleep, constipation, postural issues, growing pains, and much more. Just like adults, children are faced with many stressors within our environment and misalignments that bring tension in their bodies. Whether it is a newborn shortly after birth, the many falls as a toddler, or the sports and backpack strains of youth…Chiropractic care can be helpful at any age.
What is Children Chiropractic Treatment?
The practice of chiropractic consists of examination, assessment, diagnosis, treatment and management of spinal, joint and related neuro musculoskeletal dysfunction. Chiropractic care is based upon the biological and physiological sciences. This applys equally to infants, children and adolescents as they do to adults.
Children can experience problems with neuro musculoskeletal functioning in the same way that adults can. For example, back pain is a prevalent condition among children.(1,2)
How  Chiropractors can treat Pediatric neuro musculoskeletal dysfunction?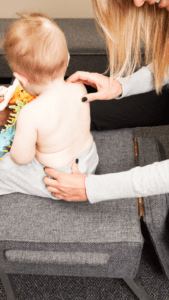 In the presence of neuro musculoskeletal dysfunction, and in the absence of contraindications, chiropractic adjustment is an appropriate and effective procedure. The chiropractor has an important role in providing care to infants, children and adolescents for neuro musculoskeletal conditions. This falls within the scope of chiropractic practice. As well as providing a conservative, natural approach to body mechanics, posture and function.
In the best interest of the patient, chiropractors refer to physicians and other health care practitioners. When diagnosis does not indicate chiropractic care. Chiropractors will also co-manage a condition in co-operation with other health care professionals. When more than one treatment modality will benefit the patient.
Doctors of chiropractic, as with all health care professionals, are required to obtain a patient's informed consent before commencing any examination, diagnostic procedure or treatment. If the patient is a minor, chiropractors must obtain informed consent from a parent or legal guardian.
The Canadian Chiropractic Association represents the professional interests of Canada's chiropractors. Chiropractic is a regulated health care profession recognized by statute in all Canadian provinces. It is one of the largest primary health care professions in Canada. The practice of chiropractic consists of the examination, assessment, diagnosis, treatment, management and prevention of spinal, joint and related neuro musculoskeletal disorders.
Infant & Children Chiropractor Kelowna, BC